I'm so excited to be launching a new project with my sister (and business partner) – Styled, a Design Workshop Series. This ongoing series is an event where design and events come together to offer the latest trends, best in DIY and best-in-industry expertise for creating lavish weddings and stylish events.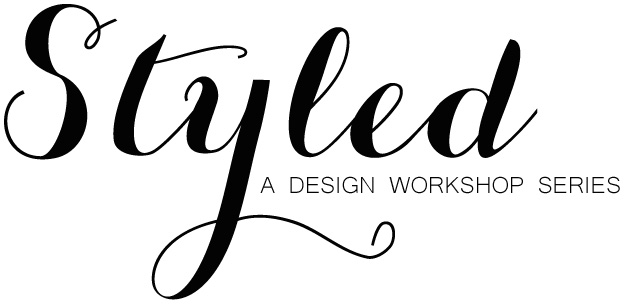 We've partnered with some of our favorite wedding vendors in San Antonio to make this a top notch event: Bella Bridesmaid, Fresh Urban Flowers, Christine Sargologos Photography and 2tarts. This first of the series is right around the corner:
"Designing Your Perfect Event/Shower"
Sunday, May 19th at Bella Bridesmaid
2:00 to 4:30 p.m.
What's exactly is a design workshop?
Great question! From design concept to implementation, this workshop will arm you with tips and tricks for styling and entertaining at your upcoming event. The session includes DIY projects, floral décor, photo tips, splendid treats and fashionable ensembles. Plus, it's a great chance to get together with your leading ladies and enjoy an afternoon chatting about all things wedding and design.
How do I get Tickets?
Space is limited to 25 guests. You may purchase tickets for $25/person – admission will not be available the day of the event, so please purchase in advance. Feel free to share with your friends and family – we'd love to see you at the workshop!
If you can't attend but don't want to miss out on future workshops, please visit Styled, a Design Workshop Series to sign up for the newsletter. We won't spam you, but we will send you emails about upcoming workshops so you can be first to sign up for future dates!